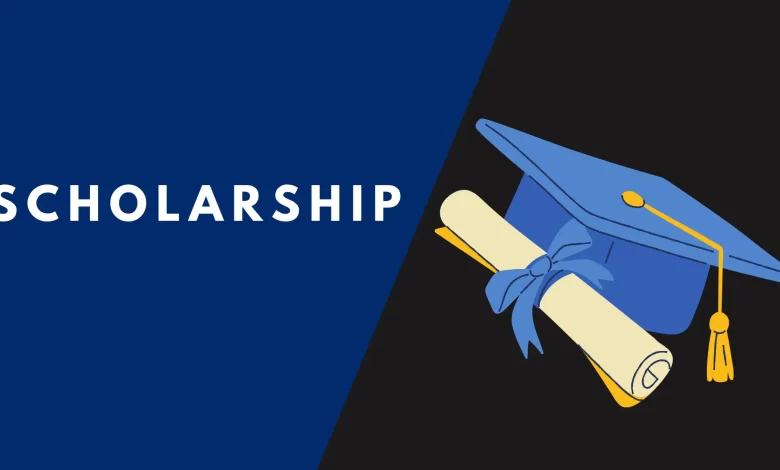 Came up with amazing online opportunities for you. Are you free to enroll in one of the Top online courses for Free? Say Yes, because I came up with a list of Top Level Free Online Courses For 2023. Top Class Universities, Government organizations, agencies, and more offer the courses. All of them will be taken online. No IELTS/TOEFL is needed to enroll in these courses. You will think that what are the benefits of these online courses or why we should take online courses. So, just listen. These online courses helped a lot of Students in getting International Scholarships abroad as they add value when you will upload the certificates.
Students can almost apply for any academic field. The Top Selected courses are Computer, science, social science, Data Science, Humanities, Business, Health & Medicine, Mathematics, programming, Public Policy, Governance, etc. The list of the Top Level Free Online Courses For 2023 is given right below.
List of Top Level Free Online Courses For 2023
1# Harvard University Free Online Courses
Harvard University Free Online courses were rated the best Free Online courses in 2022. By 2023 Harvard University launched more Free Online courses for students, teachers, professors, mid-career professionals, IT experts, doctors, or any individual from all over the world.
Course Fields: Art & Design, Business, Computer Science, Data Science, Education & Teaching, Health & Medicine, Humanities, Mathematics, Programming, Science, Social Sciences.
2# UK Open University Free Online Courses
OpenLearn is an educational website. Open University is providing nearly 1000 free Online courses across 8 different subject areas. The courses are available to start right away. On successful completion of our free courses, you will be awarded a Free Certificate by the Open University. One of the Best Open University Free Courses.
Course Fields: Health, Sports & Psychology, Education & Development, History & The Arts, Languages, Money & Business, Nature & Environment, Science, Maths & Technology, Society, Politics & Law.
3# New British Council Free Online Courses
From this course, candidates will have an opportunity to study free online courses from the UK's top Universities. The courses are completely in English and recognized. These courses can help you if you are applying for Full degree scholarships in UK. British Council has helped over 100 million people around the world.
4# Canadian Free Online Courses in Top Canadian Universities
If you are an Undergraduate, Graduate, or anything. You can enjoy free online courses. The online courses from Canadian universities can help you to get into Canadian universities easily. After the completion of free online courses in Canada for international students.
Universities: McGill University, University of British Colombia, University of Toronto, McMaster, Alberta.
Course Fields: Business & Management, Chemistry, Communication, Computer Science, Data Analysis & Statistics, Design, Economics & Finance, Education & Teacher Training, Electronics, Energy & Earth Sciences, Engineering, Environmental Studies, Ethics, Food & Nutrition, Health & Safety, History, Humanities, Language, Law, Math, Music, Philanthropy, Philosophy & Ethics, Physics, Science.
University of British Columbia Online Courses: Visit Here
McGill University Free Online Courses: edX: https://www.edx.org/
Class Central: https://www.classcentral.com/
University of Toronto Free Online Courses: Visit Here
University of Alberta Free Online Courses: Visit Here
McMaster University Free Online Courses: Visit Here
5# UNICEF Free Online Courses
UNICEF is a United Nations agency. Many of you are looking for free certifications. UNICEF is a Great Opportunity to get a free certification as the world knows about UNICEF. ~More than 870 courses announced by UNICEF, all are free with free certifications.
6# Australian Government Free Online Online Courses
StudyAustralia.gov.au initiated Australian Government Free Online Online Courses to offer you a variety of free online courses to expand your skillset and further your career. They are Not Charging any type of Fee from you as well as the Certificates of completion will be given for free by the end of the course.
7# WHO Free Online Courses
World Health is celebrating 3 Million WHO Free online Courses enrollment in just 4 Months. Applicants from All Around the world without any Age, Gender, or Qualification Discrimination can enroll in the course. The World Health Organization courses are available in multiple languages.
8# USIP Free Online Courses
USIP Free Online Courses is an outstanding initiative of the United States Institute of Peace to engage individuals in a wide range of topics related to peacebuilding and conflict management. Explore the catalog below to find the educational experience that is right for you.