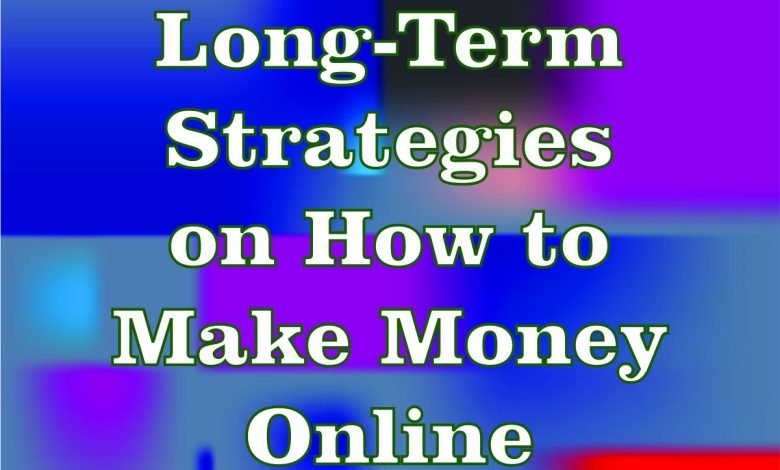 Long-Term Strategies on How to Make Money Online
After covering some of the best short-term ways to make extra cash, it's time to explore several long-term strategies to earn money online.
Unlike the previous section, the money-making ideas in the following list may require some time and money investment. Even so, they are worth considering if you want to expand your skills and work portfolio.
1. Become a Virtual Assistant
Method Stats:
Setup time: a few minutes – just sign up on the website
Age threshold: 13+ to 16+, varies across different sites
Time of payment: up to two weeks after task completion, every month, upon request – differs depending on the platform or company
A virtual assistant provides supporting services for individual clients or businesses. If you enjoy organizing, planning, or doing administrative tasks, becoming a virtual assistant is a great way to make money online.
Many virtual assistants are independent contractors, so they are free to work remotely. Moreover, the startup costs are minimal, and you can earn an average annual pay of around $58,000/year.
Some skills to master as a virtual assistant include communication, time management, and writing.
Knowing how to operate online tools and software for bookkeeping and project management is also essential. Virtual assistants often use multiple platforms, including Google Drive, QuickBooks, and Asana.
The easiest way to market your services is through online platforms like Fiverr and Freelancer. Alternatively, join a virtual assistant company and make money by working with verified clients.
2. Apply for Freelance Jobs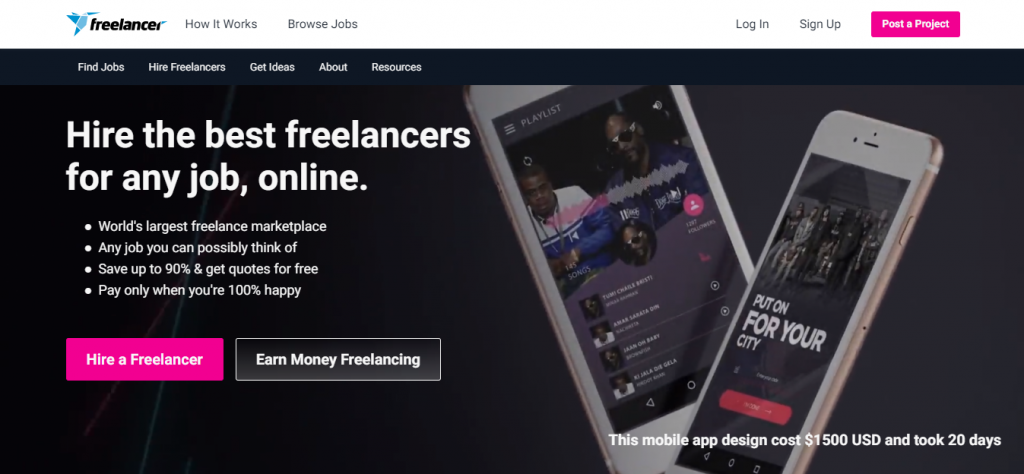 Method Stats:
Setup time: a few minutes – just sign up on the website
Age threshold:16+ to 18+, varies across different sites
Time of payment: up to ten days after project completion, every month, or based on the chosen payment schedule – differs depending on the site
Freelancing is a great way to make money at your own pace. You can choose clients, set your own hours, and determine your rate.
There are 50 million+ freelancers in the United States alone, making it a trendy way to earn extra money. Muhammad Qasim and Kelly Vaughn are two among many successful freelancers.
You can offer all kinds of freelance services. Some of the most in-demand freelance skills are web design and development, translation, accounting, and video production.
To get started, sign up for some of these freelance websites and start scouting for gigs:
Upwork. Focuses on large projects requiring freelancers with specific skills.
Freelancer. Provides 1,800+ categories of freelance work opportunities.
Guru. Offers projects from individuals or small to middle-sized businesses.
Make an online portfolio to supplement your profile on job marketplaces and improve your chances of landing high-paying projects.
Finally, make sure that your pricing structure aligns with the time and effort required to finish each project.
3. Invest in Stocks
Method Stats:
Setup time: setting up an account takes only a few days, but learning how to trade stocks can take up to a few months
Age threshold: 18+, although the Fidelity Youth Account is available for teenagers aged 13 to 17 years old
Time of payment: around two business days after the trade date
Becoming a stock investor is a great way to make passive income. Start by purchasing a share in a company and selling it once its value increases.
It can be tricky in the beginning. Fortunately, many blogs, podcasts, and YouTube channels offer trading advice. They often provide insights, tips, and tricks about stock trading strategies.
Popular learning sources include Collab Fund, A Wealth of Common Sense, and We Study Billionaires.
Following market news and reading trade reviews by stockbrokers can also help. Rayner Teo and WhiteBoard Finance are among the many stock trading YouTube channels to follow.
The easiest way to buy stocks is through an online stockbroker facilitating transactions. Here are some of our top picks:
4. Make Money Blogging
Method Stats:
Setup time: a few hours to a few days – you have to create a website, configure the design, and publish posts
Age threshold: 18+
Time of payment: varies depending on the income sources
Blogging is an excellent way for avid writers to earn income. Many people start a blog to share insights, express views, and establish brands. Some popular blogs are Say Yes and Anywhere We Roam.
You can start a blog about any topic. Researching popular blog ideas can help you find a profitable niche. Some blog niche examples include travel blogs, food blogs, and book blogs.
The most common ways to make money blogging are through advertising, affiliate marketing, brand sponsorships, and selling products.
To have a profitable blog, find a niche and build your audience by consistently posting quality content. Implementing effective marketing and search engine optimization (SEO) strategies is also important.
5. Publish eBooks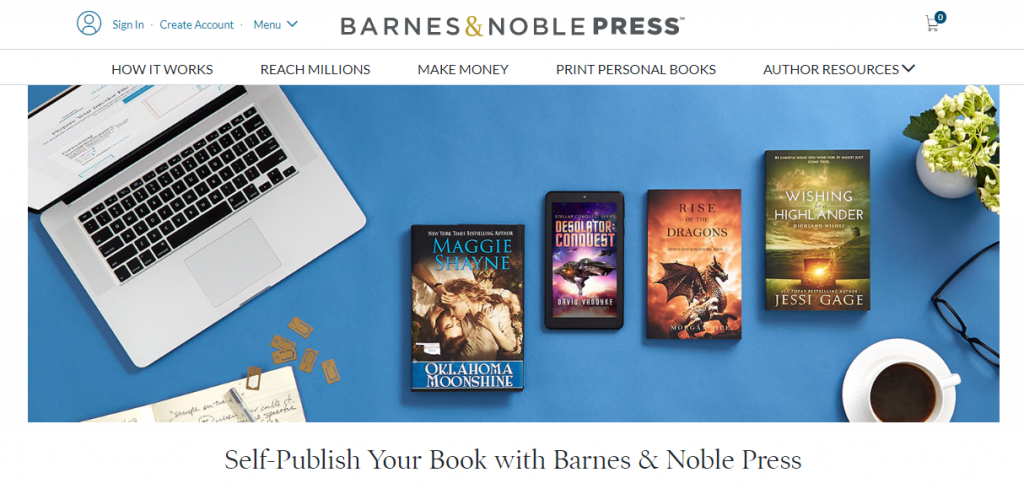 Method Stats:
Setup time: uploading your book to the site can take just a few minutes, but writing the book can take up to a few years, depending on its topic and length
Age threshold: 18+
Time of payment: 30-45 days after the end of the month in which the sale occurs
The rise of self-publishing has made it possible for anyone to publish eBooks. It's an excellent option for beginners since there are no printing or shipping costs.
To publish an eBook, submit your writing to a self-publishing platform. There are two types of publishing companies – retailers and aggregators. Retailers sell books directly to customers, whereas aggregators distribute them to retailers at additional costs.
The revenue you generate from eBooks will depend on the publishing company's royalty policy. For example, Amazon Kindle Direct Publishing pays up to 70% royalties for books sold on the Kindle store.
Aside from Amazon, here are other eBook publishers and their royalty rates:
Before self-publishing an eBook, don't forget to thoroughly check for formatting issues, typos, and grammatical errors. Also, consider hiring a graphic designer to help create an appealing eBook cover.
6. Create an Online Course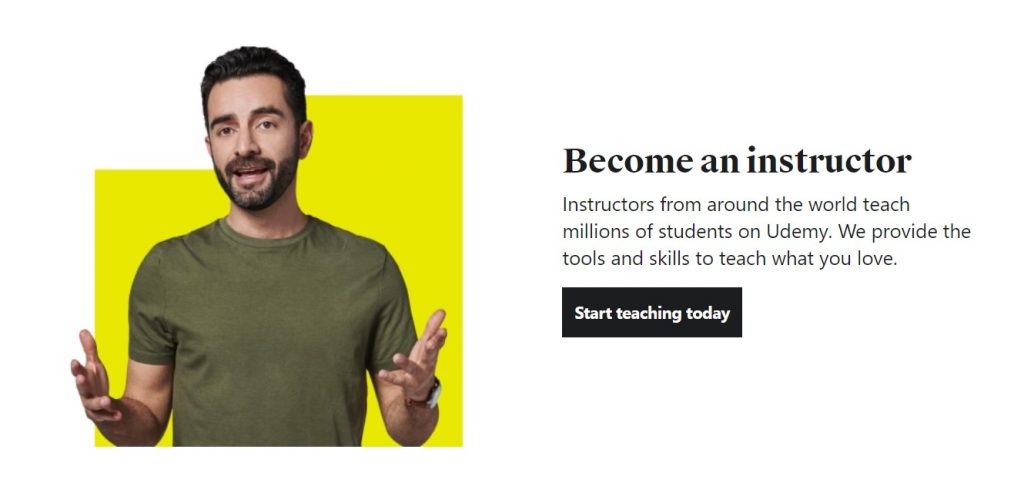 Method Stats:
Setup time: a few days to a few weeks – you will need to plan your courses, produce and publish them, and submit them for quality review
Age threshold: 16+ to 18+, varies across different sites
Time of payment: two days or a month after the sale, every month, or based on the chosen payment schedule – varies between sites
The global eLearning market is projected to reach almost $400 billion by 2026. If you excel in a particular subject and enjoy curating learning material, it's an excellent time to start selling online courses.
Digital courses come in different formats, from simple PDF downloads to videos. Popular online course topics include computer skills, digital marketing, health and wellness, business and entrepreneurship, finance and investing, and personal development.
There are two main ways to make money online by selling digital courses – by joining an eLearning platform or creating an eLearning website. The former is easier to do, but the latter provides more opportunities to experiment with different formats and monetization methods.
Get a modern, fully-responsive website without needing to write a single line of code.Build Your Website
You can create an eLearning website with a WordPress LMS plugin. Then, sell courses as digital products or create a membership system to lock them behind a paywall.
If you want to try out a few eLearning platforms first, consider the following:
7. Tutor Students Online
Method Stats:
Setup time: a few days to a few weeks to sign up as a tutor, get approved, create your lesson plan, and set up your tutoring schedule
Age threshold: 18+ to 21+, varies across different sites
Time of payment: every week, every month, or upon request – varies across sites
If you're interested in teaching but selling digital courses is not for you, consider becoming an online tutor.
Many students today actively look for remote lessons. Independent tutors often offer their services via video communication apps like Zoom or Skype and accept payments via PayPal.
Evaluate your expertise before choosing a topic to teach. Some popular tutoring subjects include math, languages, and computing. Make money by creating learning modules, giving on-demand lessons, and providing personalized feedback.
Get certified to enhance your credibility as an online tutor and improve rates. And before giving live lessons, set up a solid internet connection to ensure smooth video communication.
When ready, create a website or join an online tutoring platform to promote your services. Here are four popular platforms for people interested in the online tutoring business:
8. Offer Digital Marketing Services
Method Stats:
Setup time: only a few minutes to create a marketing service website if you already have a work portfolio
Age threshold: 18+
Time of payment: varies on a case-by-case basis
Marketing consultants help business owners attract their target audiences and improve sales performance.
Provide SEO services to help sites rank higher on search engine results pages (SERPs), receive more traffic, and generate leads.