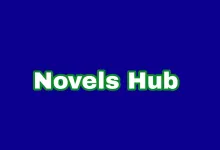 About the McKay Scholarship
The McKay Scholarship for Students with Disabilities was created with the sole aim of providing scholarships for students with disabilities to attend the private school of their choice. The scholarship program was created in 1999 by Sen. John McKay in Florida.
Eligibility Requirements
Below is the requirement needed to be met before applicants is eligible for the Mckay scholarship 2022.
To be eligible for the scholarship program, parents with a disability ward are beseeched to present Individual Education Plan (IEP) for the process.

The student applying for the program must have attended a public school for at least a year before applying.
McKay Parent Responsibilities
The process of the scholarship depends on the choice of the parent, therefore the requirement below must be met by the parent willing his/her ward to benefit from the program. the steps parents need to take include:
File intent to participate in the program before dismissing your ward from public school.

Parent must be filed intent at least 2 months before the day of the scholarship payment.

Parents must check their child's intent and eligibility rate.

choosing a private school and knowing the scholarship amount.
Scholarship Terms
The scholarship is programmed to be terminated if the three conditions below are fulfilled by the student.
If the student graduates from

high school.

If the student returns to a public school.

If the student is 22 yrs old.
How to apply for the Mckay scholarship online 2022
To apply for the Mckay scholarship online 2022 kindly CLICK HERE TO APPLY.