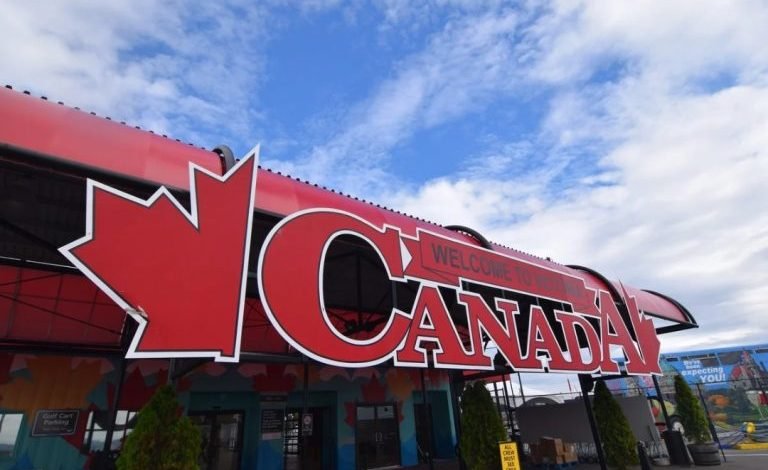 1. Key Account Manager – Unilever International Job (Canada)
Unilever International is Unilever's white-space arm. Our mission is to 'Serve the Underserved and Make a Difference to Unilever'. We work as a 'fully independent yet fully integrated Go-To-Market with various MCOs through hubs in US, Europe, Africa, AMET, South Asia, SEAA and North Asia to fill white spaces for Unilever.
Singapore is UI's global hub which leads strategy, marketing thinking, seeding plans, and alignment with the global categories and supply chain. Speed is the mantra for Unilever International's success and this role will epitomize that. Hence as a game changer business, here are some of the rules we live by:
We will be the fastest route to market globally
We take challenges which no others take
Impossible is an opinion, not a fact
Speed is our Currency
When brands are built right, they can last a lifetime
The Key Account Manager reports directly to the Sr Business Development Manager, UI North America and is responsible for managing multiple categories within the North American market. In this position you will be responsible for achieving planned profit and sales goals for existing and new products/brands within their assigned account group. You will focus on maximizing volume with existing Key Accounts by developing business relationships in order to protect current business. The Key Account Manager will put forth ongoing efforts to develop new accounts, drive business, and continually build responsible and profitable sales volume.
Internally, the Key Account Manager actively contributes and communicates with Customer Sales & Planning, Finance, Customer Service, Marketing and NPD Teams to establish best-in-class practices and unlock opportunities for growth and improved efficiencies.
Who You Are & What You'll Do
Maximize sales results at the lowest cost by applying effective sales/marketing strategies, effectively negotiating trade promotions, and demonstrating effective budget management. This includes implementation of tactics that are developed through a shared planning process with fellow account teams, brand, trade marketing, supply chain and field sales, managing account spending efficiently and delivering targets within allocated budgets
Lead and participate in the development of the company's Annual Planning process for the designated trade segment
Manage the total customer interface ensuring on-going development and profitable growth for the assigned trade account
Utilize/manage trade spending to support Unilever's overall objectives and strategies within agreed parameters
Formulate plans to obtain agreed listings, retail pricing, distribution, shelf positioning and retail inventory levels
Evaluate customer tactics, plan implementation & recommendations to improve for the future
Maintain excellent trade relations and customer support for our brands through effective execution of brand strategy in combination with complete understanding of the customer's unique needs and the marketplace conditions
What You'll Need to Succeed
Undergraduate degree required
Minimum of 2 years of progressive previous account development experience and trade/consumer marketing experience within the mass merchandise, club, grocery or drug trade.
Strong communication, human relations, and presentation skills required
Intermediate level of computer skills (spreadsheet, presentation development, word processing)
Strong analytical skills using Nielsen data
Proven leadership and strategic planning abilities combined with strong financial management and analytical skills is essential
Candidates should have a valid driver's license
What We Can Offer You
Culture for Growthopens in a new window | Top Notch Employee Health & Well Being Benefitsopens in a new window | Every Voice Mattersopens in a new window | Global Reachopens in a new window | Unilever: Life | LinkedInopens in a new window | Strategy | Unileveropens in a new window | Why work for Unileveropens in a new window | Careers at Unileveropens in a new window | Unilever Global Websiteopens in a new window | Check Out Our Spaceopens in a new window
————————————————————
Unilever Canada is an organization committed to diversity and inclusion to drive our business results and create a better future every day for our diverse employees, global consumers, partners, and communities. We believe a diverse workforce allows us to match our growth ambitions and drive inclusion across the business. All qualified applicants will receive consideration for employment without regard to race, colour, religion, sex, sexual orientation, gender identity or expression, age, national or ethnic origin, marital status, family status, disability, genetic characteristics, and a conviction for which a pardon has been granted.

If you are an individual with a disability in need of assistance at any time during our recruitment process, please contact us at NA.Accommodations@unilever.comopens in a new window. Please note: These lines are reserved for individuals with disabilities in need of assistance and are not a means of inquiry about positions or application statuses.
2. Social Media and Communications Coordinator
About Hanson College
Hanson College, established in 2001, is a private educational institution that delivers college diploma programs and language training programs to international students. Our three campuses are located in Toronto and Brampton in Ontario, and New Westminster in BC. Join Hanson to change life trajectories through education for generational impact in the global community.
We are hiring a Social Media and Communications Coordinator to work at our Ontario campuses.
Overall Responsibilities:
A Social Media and Communications Coordinator is responsible for managing a brand's online presence through various social channels. The core responsibilities include developing engaging content, creating an online community for the brand, and creating an online image that is representative of the brand and what it aims to promote.
Primary Duties:
Develop and implement a social media strategy and online presence for Hanson Canada.
Create, edit and manage content for print and online communication channels for both internal and external communications.
Ensure the social media content is informative and appealing, and that key messages align with vital business strategies.
Define the most important social media KPIs and measure the success of social media campaigns.
Appropriately create and manage the campus media budget.
Keep abreast of the latest social media best practices and technologies and use social media marketing tools.
Monitor SEO and user engagement and suggest content optimization.
Communicate with students, industry professionals, and influencers via social media to create a strong network.
Collaborate with the enrollment team, Student Services department, and Alumni Coordinator to provide effective and timely communications to students and alumni.
Collaborate with the Student Services department to plan, promote, and execute student events (e.g. convocation). Ensure to achieve maximum student engagement via student events.
Participate in or organize events, promotional activities, presentations, or ceremonies on behalf of Hanson as assigned.
Perform other duties as assigned
Education and Qualifications:
University degree in a relevant field with a record of professional accomplishment in social media, marketing and communication, or an equivalent combination of education and experience.
Minimum of two years of exposure in social media and digital marketing & communication experience with a proven track record of success.
Excellent grasp of social media and website metrics
Strong organizational skills and attention to detail.
Exceptional verbal, written, and interpersonal communication skills in English.
Team player with a client-centric mindset and positive attitude.
Ability to multi-task, prioritize and meet deadlines.
Previous experience in an academic setting is preferred.
Inclusion and Equal Employment Opportunity:
We are committed to fostering a diverse, inclusive, and accessible work environment. We value the unique skills and experiences each individual brings. If you require accommodation, don't hesitate to contact the Human Resources Department to make arrangements. We are pleased to consider all qualified applicants for employment without regard to race, colour, religion, sex, sexual orientation, gender identity, national origin, age, disability, or other legally protected factors.
We thank all applicants in advance for their interest in this position. However, only those selected for an interview will be contacted. If you are selected for an interview, you will be contacted by a Hanson College Recruiter directly from our organization.