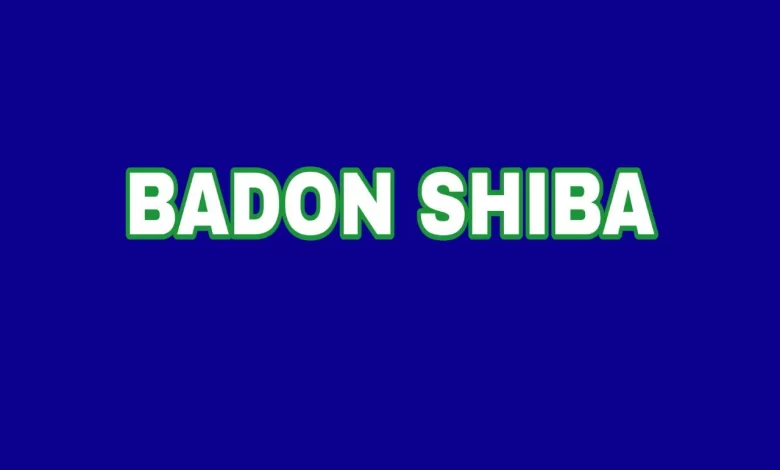 Page 7⃣6⃣ to 8⃣0⃣
Inna asabe tana ganin jiddah ta amshi kayan ta koma daki tana murna ita da 'ya'yan ta.
rabi ta fara magana cikin gatsali tare da fadin."inna anya kina ganin wannan aikin yayi kuwa"
kallon ta inna asabe tayi sannan tace" ke yarinya ce amma nina yadda da aikin sa saboda yadda mutane ke tururuwar zuwa gurin sa"
kin san da aikin sa bayayi ai ba za'a rinka masa wannan layin ba.
kuma ai na fara ganin canji nifa naji a raina tabbas wannan karon wahala ta tazo karshe.
ba abinda zai hana jiddah wulakanta a idon duniya.
nayi alkawrin haka ko zanyi yawo tsirara kuwa.
rabi ce amshe tana cewa"ai innah idan har wannan aikin baiyi ba to ki hakura kawai ki barmu da ita tunda yanzu wancan mahaukacin ammar din baya nan"
ke dallah rufe mana baki ke mai zaki iya yi mata duk abinda zaki mata sai dai taji rauni a zuciyar ta.
amma idan har abinda nake so ya tabbata tofah ba ita ba duk wani maisonta sai ya shiga bakin cik….maganar ta ce ta katse tare da kallon bakin kofar.
mikewa sukayi gaba daya tare tare da zare ido.
duk cikin su ba wanda ya iya furta kalma ko guda daya.
kallo nakai ga kofar domin inga me ya kada su inna asabe haka.
nima kaina idon na zaro ganin jiddah sanye da daya daga cikin kayan da rabi ta bata.
wando ne dogo pencil amma sa crazy ya kamata sosa.
sai rigar pink colour da kadan ta wuce cibiyar ta itama ta kama ta tsam kirjin nan kamar zai fashe saboda cika.
karasowa tayi cikin dakin tana murmushi.
rufe baki inna asabe tayi tare da kallon gefen da rabi take.
a tare suka maida kallon su kan jiddah,
kusa da rabi tazo ta tana fadin"inna baki ga yadda kayan suka mun kyau bane naga baki yaba ba".
washe baki tayi sannan tace"ai ni bakin magana ma na rasa saboda kyan da kika yi bazai fadu ba"
dama cewa nayi barin ingwada kayan ko zasu min kyau bari inje in cire.
da sauri inna asabe tace"A'a ke ko daga saka kaya sai ki cire ki bari mana sai anjima.
kinga kuwa dama rabi zataje kome suke cewa abin ma batdee ko?ta juyo tana kallon rabi.
dariya duka suka kwashe da ita ganin inna asabe bata iya fada ba
sai da suka gama dariyar su kafin rabi tace"inna birthday ake cewa fa"
yauwa to naji zaki raka rabi can kinji ko jiddah.
amsawa tayi saboda hakanan taji tana son zuwa wajen birthday din.
karfe 8 daidai rabi ta gama shiraya wa cikin wasu kaya da marabar su da tsirara kadan ne.
wasu kayan ta kara ba jiddah ba irin na dazun ba wannan ma dai wandone pencil black shima duk an masa crazy.
sai riga me hannun vest itama ta matse ta sosae sai er karama wadda zata daura a sama.
dama kanta a tsefe yake gashin nan ya zubo har gadon bayan ta tayi kyau har ta gaji.
suna gama shiryawa suka yima inna asabe sallama wadda ke farin cikin ta ya kasa boyuwa.
wata tsaleliyar mota ce a kofar gidan da alamu dama su ake jira.
rabi ce a gaba saboda haka ita ta fara nufar inda motar take.
tana zuwa aka bude mata bayan mota ta shiga kafin jiddah ta zauna a kusa da ita.
sai a lokacin wa inda ke cikin motar suka lura ba rabi bace kadai.
su hudun e uku maza mace daya.
dukan su kallon jiddah suke cike da maita dan sunga er yarinya gata kuma komai yaji.
wani ne a cikin su yace ma rabi wannan bea din fa.
bata kalle shi ba tace"kanwata ce"
gaskiya kanwar nan taki ta tafi dani ya fada yana lashe baki kamar tsohon maye.
kada ka damu kawai kawai rabi tace"
har suka isa gurin bai daina kallon ta ba.
ita kuma gaba daya jinta take a takure ganin irin kallon da yake mata.
fita gaba daya sukayi a motar har jiddah gurin tsiit da alamu dae har anfara.
mu shiga kawai mansu inaga fa har an fara.
wanda a ka kira da mansu din ne ya karasa kusa da tare da kamo hannun ta.
kallon shi tayi da sauri tare da kokarin janye hannun ta.
rabi ta kalle ta girgiza mata kai hakan ne yasa ta kyale shi.
shi kuwa wani farin ciki ne ya mamaye zuciyar shi.